Learn From the Best
Hundreds of classes and videos to help you grow closer to your spouse. Unlimited access to leading marriage experts, for only $9/month.
Start Free Trial
Buy Gift Card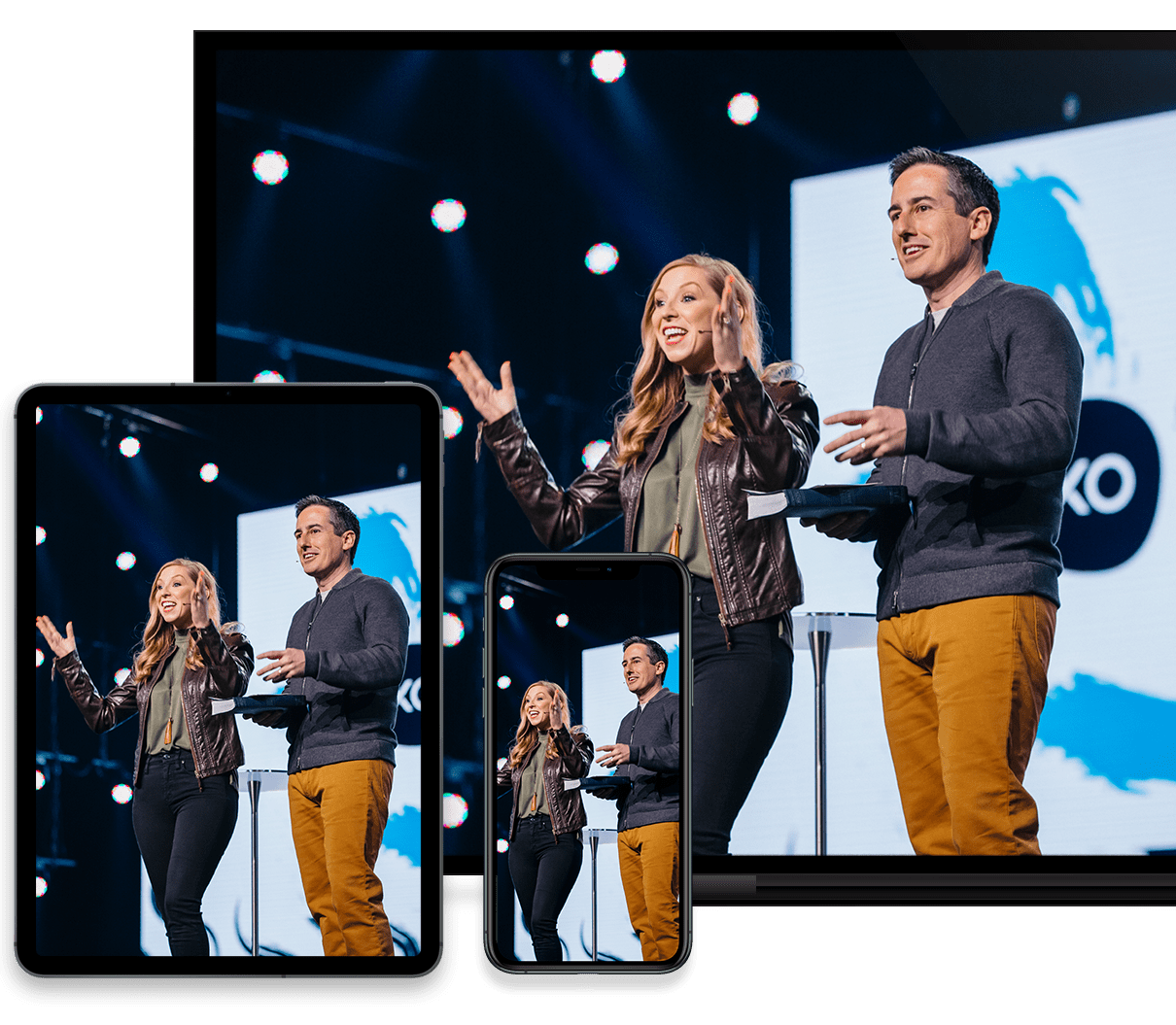 Watch Anywhere, Anytime!
Take XO Now with you. Get our FREE APPS for Android, iPhone and iPad. One sign-in for the website and all your devices. Also available on AppleTV, Chromecast, Roku, and FireTV!
Available on These Platforms
Select Your Plan
Start your free 7-day trial.
Monthly
Billed Monthly
XO Conferences
Classes & Courses
Full Marriage Library
Watch on Any Device
Start Free Trial
Yearly
$90 Billed Once a Year
XO Conferences
Classes & Courses
Full Marriage Library
Watch on Any Device
Start Free Trial
XO Now Community
For Small Groups & Churches
Give every couple in your church or marriage ministry full access to the best Bible-based marriage content! Create a strong thriving community that will impact entire generations.
Learn More
Frequently Asked Questions
So, what is XO Now?
XO Now is a full library of the best teaching videos on marriage, relationships, and life from experts in marriage and relationships. With this on-demand video streaming platform from XO Marriage, you can watch the best marriage content on your phone, computer, or TV wherever you are at one low price!
XO Now gives you full access to the Entire XO Now Library​:
​XO Conferences​ – All of the sessions from past XO Marriage Conferences.
Marriage Experts​ – Jimmy Evans, Les Parrot, Dave & Ashley Willis, Jefferson Bethke
and many others.
Courses & Groups​ – Courses made for couples, individuals & groups.
​Marriage Series​ – A full library of marriage content from MarriageToday & XO Marriage.
Where can I watch XO Now?
You can watch XO Now pretty much everywhere, on your TV, Phone, Computer Browser, and tablet. Find the XO Now app on iOS(iPhone & iPad), Android, AppleTV, Chromecast, Roku, Amazon Fire Stick, and in any modern web browser. You can also download videos* to watch on the go and save videos for later. ​*Only available in the apps. Not available online.
How will it help my marriage?
Your marriage has a 100% chance of success if you do it God's way!​ Learn how to take your marriage from bad to better or from good to great! A better marriage is possible! We believe that, ​with the right information​ and a mutual commitment to success, even the most unhealthy relationships can be healed. With XO Now, you'll find the resources you need to begin that process of restoration and growth. Fight for your marriage, strengthen it and make a lasting impact on your family!
Are the videos and courses on XO Now any good?
They really are! You will hear from some of the leading experts in marriage who are passionate about helping you and your spouse grow closer and share openly about their struggles. More than 60 speakers like Jimmy & Karen Evans, Dave & Ashley Willis, Micheal Todd, Bianca Olthoff, Dr. Les Parrott, Jefferson Bethke, and more.
​MarriageToday and Jimmy Evans have been helping couples succeed in marriage for more than 25 years. Producing books and resources like Marriage on The Rock, Return to Intimacy and Sex, Love and Communication. Now we're bringing the full library to you on XO Now for one low monthly price. With XO Now you can access full XO Marriage Conferences, Marriage Video Series, Courses, Small Groups, and Christian Living Series from Jimmy Evans. Plus bonus exclusive content only on XO Now.
​Don't just take our word for it:​ ​"I had cheated on my wife emotionally on the internet and the pain was real for her since, she'd been cheated on in two previous marriages. I felt unloved and unwanted and she felt I was always looking for an upgrade. We caught one of your TV programs and we ordered a marriage series for my wife and I. After only one go through the entire series we are both so much happier and trusting the Lord to continue to heal our marriage of nearly 10 years. Thank you for an invaluable ministry and helping us personally grow and trust God and Christ even more."
Is it worth the money?
On average one marriage video series costs around $60 to $100, the entire XO Now library including the XO Marriage Conferences, Marriage Series, Courses, and more is well over $1,000 worth of content and we're adding to the library every month. You get all of this for just $9 a month or $7.50 a month if you pay annually. If you like spending extra money you can also purchase any of the conferences, series, or courses individually. Just find the collection you want and click get access. Then it will give you the option to sign up for a subscription or purchase the series.
Are there videos I can watch for free?
Of course! We have some ​free featured videos​ on XO Now for you to get a sample of the great content and you can watch the latest weekly MarriageToday TV episodes on-demand for free with XO Now. If that's not enough, subscribe to our ​YouTube channel​ for a lot of great, free marriage videos!
Can I purchase the content instead of a subscription?
If you don't like subscriptions you can still watch much of the great content available on XO Now. Some content is exclusive to the XO Now Subscription and some collections like XO Conferences are released to our subscribers first. But you can create your own library by purchasing many of the conferences, series, or courses individually. Just ​find the collection​ you want and click get access. Then it will give you the option to sign up for a subscription or purchase the series. You can watch these by logging in to XO Now online or in any of the XO Now apps.
XO Now Community for churches and small groups
Strong families build strong churches and that's why we created ​XO Now Community​. We want to make it easy for you to equip your leaders with the marriage resources they need, where they need them. XO Now Community is a new way to do marriage groups that is easy to use and affordable! A XO Now Group is two parts: a simple interactive study guide and weekly group videos from the XO Now app. Bulk discounts available! ​Find out more about XO Now Groups here.
Can I just purchase a normal subscription for a small group? XO Now is created for personal use for you and your family. You can watch the content on XO Now with a small group of friends in your home but if you are doing anything more than that we recommend XO Now Community. With XO Now Community you get the broader church/small group license, the support of our church team, and bulk discounts on multiple groups and on discussion guides.