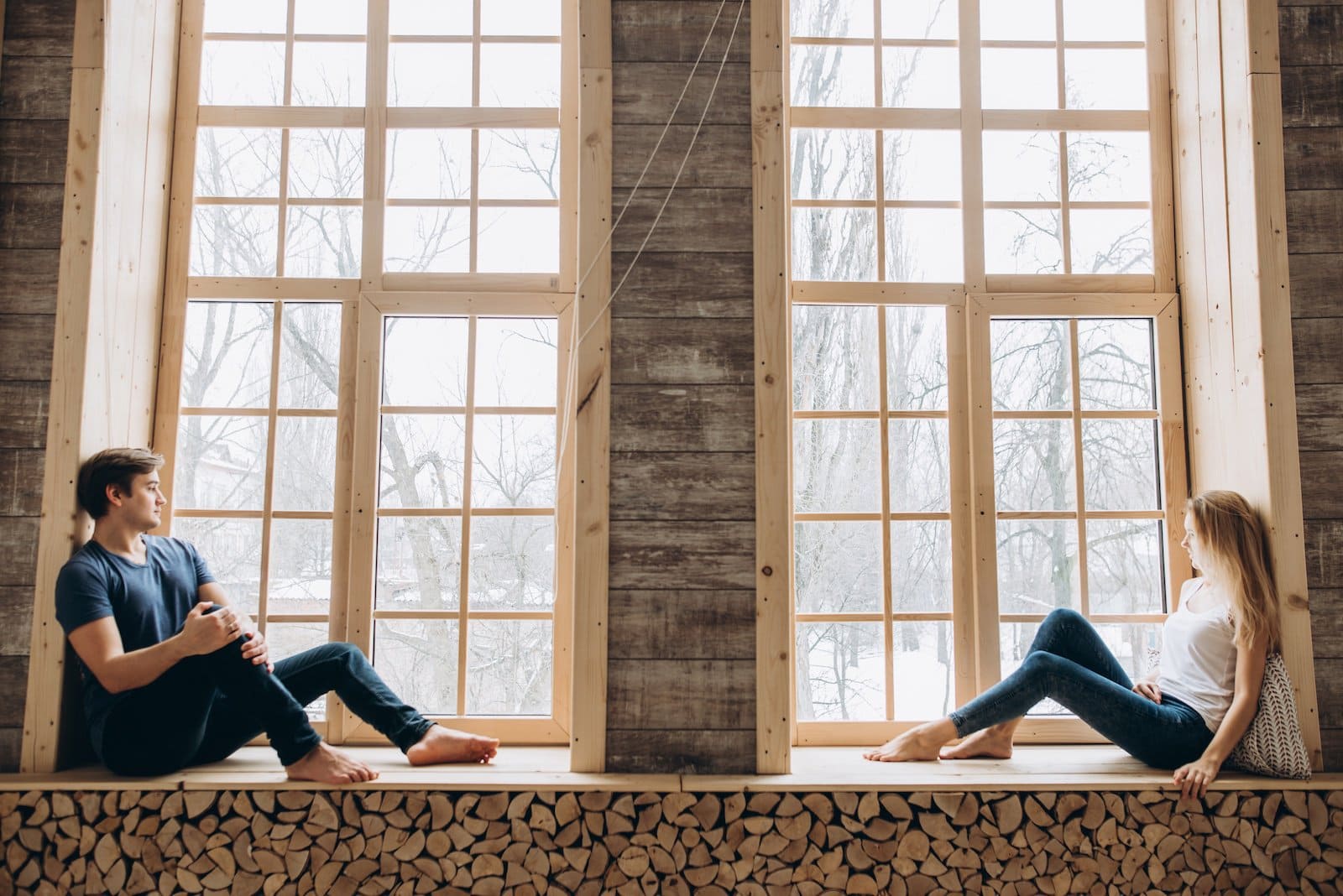 Many of us are familiar with the iconic line "You complete me" from the famous movie Jerry Maguire. I loved watching the tear-filled scene as Tom Cruise's character, Jerry, professed his undying need to be made whole by Renee Zellweger's character, Dorothy. It seemed to make perfect sense…two halves becoming one whole. But, it's not at all how marriage is described in the Bible.
In Genesis 2:24, the union of marriage is described as this,
"That is why a man leaves his father and mother and is united to his wife, and they become one flesh."
So, yeah. Marriage is in part a physical, sexual union between a husband and wife, but I love how Mark 10:7-8 records Jesus describing this connection even further.
" 'For this reason a man will leave his father and mother and be united to his wife, and the two will become one flesh.' So they are no longer two, but one flesh."
Jesus described the man and woman as the "two", not the "halves". He describes two individuals becoming one in mind, body, and spirit. When we marry our spouse, we are uniting with each other and proceeding to live life as TWO people with ONE covenant and mission. I may be splitting hairs here, but that means something to me.
When I was a young girl, I so longed to be married, and as a adolescent Christian woman, I prayed daily for my future spouse. I truly believe that God over-delivered when He gave me the greatest gift in my husband, Dave. He is my best friend, my lover, my comic relief, my cuddle partner, the best daddy ever, and much much more.
He is everything to me, but he does not complete me.
He's not supposed to.
Before we met each other and eventually married, we were two, WHOLE, single people. Both of us desired to be married, but we didn't see ourselves as half of a person.
A person cannot complete you, but…
God can and will complete you.
The emptiness we sometimes feel way down deep in our hearts comes from our sinful nature…the abandonment of God that Adam and Eve committed so long ago.
But, God did not abandon us. He sent Jesus to die on the cross for our sins.
God bridged the gap.
Only Jesus can fill the void in our heart. Only Jesus can make us complete.
If you feel that you are lacking something in your heart, please don't look to your spouse to fill it. Yes, we need tremendous love and support from each other every day, and we should offer it every single day.
But, our spouse cannot complete us. He or she doesn't have the power to make us whole. Jesus does.
As husbands and wives, we play an essential role in each other's lives. Who we marry is one of the most important decisions we can and will ever make.
However, our spouse cannot make us whole.
A spouse has the power to lift our spirits with encouragement or bring us down with harsh criticism. He/she is our partner through the good times and bad times. He/she is our shoulder to cry on, best person to make you laugh, and more.
But, he/she doesn't have the power to fill a God-size void in our hearts.
And, this doesn't make our marriages any less romantic or intimate. I honestly find this to be good news because it places us on common ground, instead of hollow, glass pedestals.
As human beings, we are flawed and sometimes fickle, and when we don't have a relationship with Jesus Christ, our void is magnified.
So, if you are trying to fill the void in your spouse's heart, or if you are expecting your spouse to fill the role of God in your life, I encourage you to turn to God. If you don't know Him yet, try talking to Him. You don't have to use any special language or try to be someone that you are not. Close your eyes and pray.
God made you.
He knows you.
He loves you, and when you fully surrender to Him and accept the amazing gift of forgiveness that God has given us through the death and resurrection of His one and only son, Jesus Christ, you will finally find the wholeness you have been searching for.
This doesn't mean that you will never feel lonely or sad, but it does mean that you have a relationship with your Maker…the only One who knows how to truly heal your scars. He is the One who can make you complete.
Luke 6:38
"Give, and it will be given to you. A good measure, pressed down, shaken together and running over, will be poured into your lap. For with the measure you use, it will be measured to you."
For more on how to have a strong marriage, be sure to get our FREE 31-Day Marriage Devotional, by clicking here. Be blessed!
Dave and Ashley Willis have built a strong following, reaching millions of married couples through their blogs, books, and videos. Get Dave and Ashley's most popular resources for couples and groups. Their mission is to create resources focused on building Christ-centered marriages and families. They have four young sons and live near Augusta, Georgia.